To have a strategy or to operate strategically is essentially about devising and implementing big plans. It is at the core of all effective business leadership. But, left at just a good plan the organisation will not move forward, it faces running into the ground and being overwhelmed by competitors or stakeholder frustrations.
Successful strategy execution is crucial if you as an Executive and Board are to move your organisation forward and be fit for the future.
You can't just lock your team away and work on the perfect future. You are likely to need some support to help you better devise and deliver the big, future whilst keeping the business going. This is where my associates and I can assist you.
We have gained substantial experience devising and executing complex plans that have achieved change.  We have learnt lessons on how to approach strategic change and how to deliver success. Blending our substantial experience with our coaching expertise gives you and your organisation a unique offer of support.
You know strategy is only delivered by effective people, don't you? You can have the best plans that are never implemented because people are not supported.  
Our brilliance is that we are strategists, BUT we are PEOPLE focused first. We don't come and write plans we come and enable your people to design and deliver YOUR plans. Work with us and your team will soon realise they had the answers after all. They just needed some help to focus and build courage to start the transformation. And, we never overstay our welcome because it is all about you, not us.
Remember what Nanny McPhee said:
"When you want me but no longer need me, then I must go"
If you would like to talk more about engaging me or one of my hand-picked colleagues to devise a strategy, refresh a strategy or connect an existing strategy with your wider organisation then please do reach out to us.
Did you know that Amanda is an Author?
If you're interested in her writing, here is the link.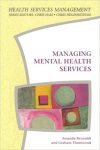 Click here to buy from Amazon.co.uk